The film lasts for 13.21 minutes and is suitable for showing to older children in the UK. Other jurisdictions may have different attitudes relating to what can be shown to children, so please view the video first.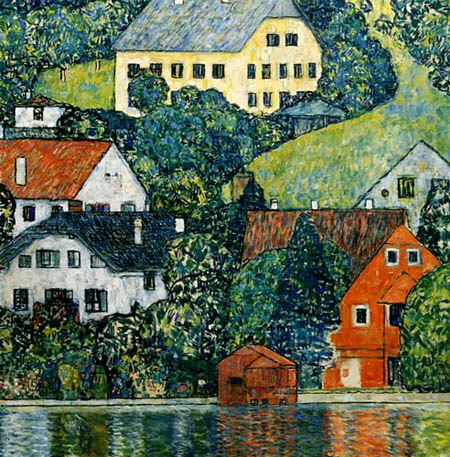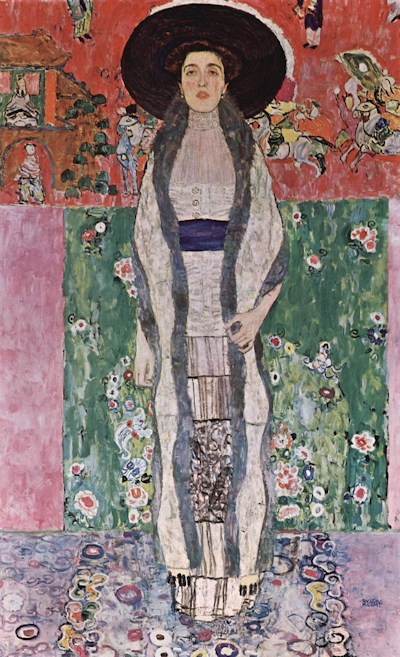 Gustav KLIMT
Brief Biography
Gustav Klimt was prodigiously talented even from a young age. He was born in Baumgarten, near Vienna in the Austrian Empire, the second of seven children—three boys and four girls.
After studying at the Vienna School of Decorative Arts, Klimt in 1883 opened an independent studio, with his brother Ernst, specializing in the execution of mural paintings. They produced the murals for the Vienna Burgtheater in 1888.
In 1897 he founded the Vienna Sezession heading a group of painters who rebelled against academic art favoured by the institutions of state for a more decorative style similar to Art Nouveau. He painted three allegorical murals for the ceiling of the University of Vienna auditorium, but these were rejected initially for their erotic symbolism and. The event caused quite a scandal. He created the Beethoven Frieze in 1902 a series of murals for the dining room of the Stoclet House in Brussels.
But Klimt is best known for his portraits which are painted in a very decorative style often using gold leaf combining geometric decoration with realistic depictions of hands and faces. His most famous painting probably being The Kiss, completed in 1908. and Adele Bloch-Bauer I 1907 with whom he had a long relationship. In 1911 his painting Death and Life received first prize in the world exhibitions in Rome.
Klimt died in Vienna in 1918 after suffering a stroke and pneumonia brought on by the 'Spanish' flu epidemic. He was just 55 years old.
New to Art Teaching – Check out these ideas
Has a child ever said, 'I can't Draw!' Check out my solutions
for great How to Draw tutorials designed for children
For more information about this artist and art history in general checkout my new website: