The film lasts for 16.37 minutes and is suitable for showing to older children in the UK. Other jurisdictions may have different attitudes relating to what can be shown to children, so please view the video first.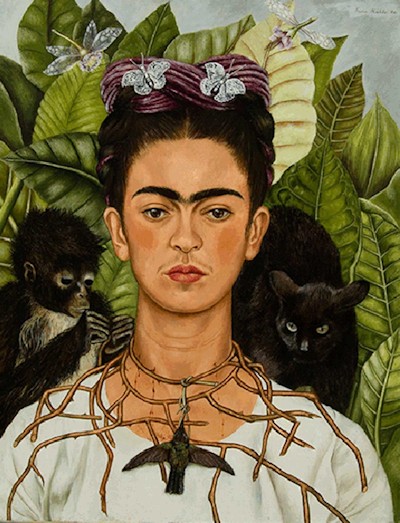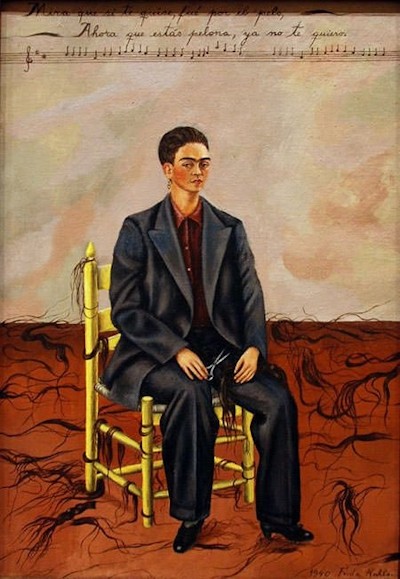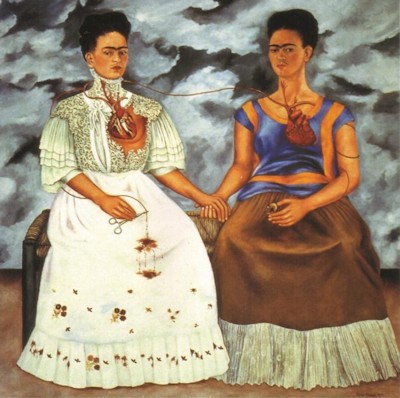 Frida KAHLO
Brief Biography
Frida Kahlo was born in Coyoacan, Mexico City in 1907. She contracted polio when a toddler and was involved in a major traffic accident when in her teens. Both events had a profound effect on her life and work. She was confined to bed for three months following the accident, and it was at this time Kahlo began to paint.
Her paintings often explore the consequences of these events particularly on her own health and well-being. Frida married the artist Diego Rivera, twice, and had a turbulent relationship with him. But she was also very open about her sexuality—she was bisexual—and her enthusiasm for wearing men's suits would, after her death, make her an iconic figure in the LGBT community.
Kahlo's early recognition was prompted by French poet and founder of Surrealism André Breton, who enthusiastically embraced her art as self-made Surrealism, and included her work in his 1940 International Exhibition of Surrealism in Mexico City.
In April 1953, her first solo exhibition was held at the Galería Arte Contemporaneo in Mexico City. At the time, Kahlo was on bed rest under doctor's orders and not expected to attend. But she was determined to attend and arrived by ambulance, had her bed moved to the gallery and made her entrance on a stretcher.
No other artist has explored their own feelings and emotions with such honesty and frankness as Frida Kahlo.
New to Art Teaching – Check out these ideas
Has a child ever said, 'I can't Draw!' Check out my solutions
For more information about this artist and art history in general checkout my new website:
Art History School