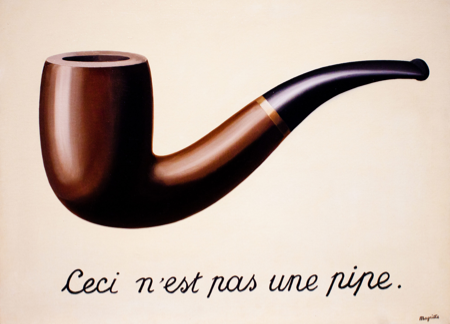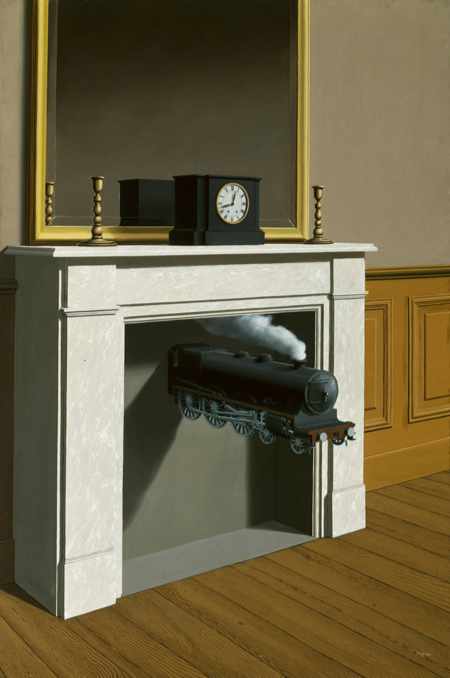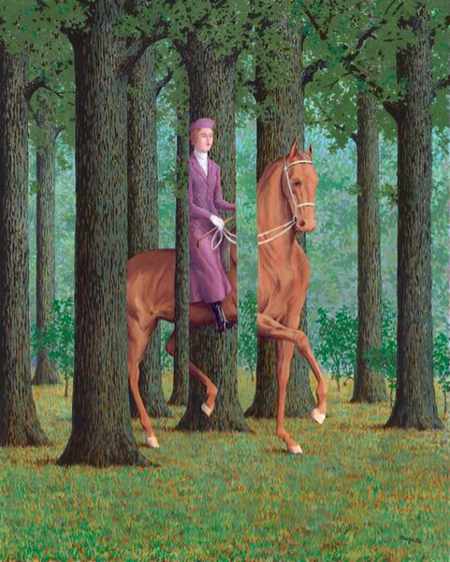 RENE MAGRITTE
Brief Biography
René François Ghislain Magritte was born in Lessines in the Belgium on the 21st of November 1898. He was the son of Leopold Magritte, a tailor, and his wife Adeline, who was a milliner. At the age of 12 in 1910 Rene Magritte began drawing lessons, but two years later in 1912 tragedy struck when Magritte's 41-year-old mother committed suicide by drowning herself. It was rumoured that Magritte was present when her body, when she was recovered from the river.
Rene Magritte attended grammar school and it was here in 1913 he first met Georgette Berger who would later become his wife. In 1916 Magritte later enrolled at the Academy des Beaux Art in Brussels and stayed for two years. In 1919 Magritte got to know Theo van Doesburg, the leader of the De Stijl group who came to Brussels to give a lecture on the Dutch group's purist theories. Later that year he got engaged to Georgette Berger, who he later married in 1922.
Later in 1922 Magritte took a job as a designer at the Peeters-Lacroix wallpaper factory in a Brussels suburb. In 1925 he first saw the work of Giorgio de Chirico and the painting, The Song of Love inspired him. So much so that his own work also began to display a similar desolate and mysterious mood that de Chirico created. During 1926 he painted 'The Menaced Assassin' the work that launched his career as a Surrealist painter. Its conflict between the visual details and a coherent meaning made it difficult to create a logical storyline and this became the basis of many of Magritte's paintings. In 1927 he and Georgette moved to Paris, where he joined the French surrealist group led by Andre Breton and made friends with Paul Eluard, Hans Harp, Joan Miro and Salvador Dali.
One of his most famous paintings is, 'The Treachery of Images' it shows a pipe with the painted words, "This is not a pipe". In 1930 he set up the advertising Agency 'Dongo' with his brother. It was relatively successful, even though the dining room in his flat had to double up as his studio. In 1932 he joined the Communist Party but left shortly afterwards after a difference of opinion. 1937 saw Magritte achieve success and recognition, but it was short lived because the Second World War was imminent, In 1940 he left Belgium and moved to Carcassonne in France. However, he returned to Brussels later and his decision to remain in Belgium during the Nazi occupation caused a split between him and André Breton.
In 1943 he exhibited the first pictures of his Renoir period, which used a bright and impressionistic palette as a subversive response to the horrors of the war. To supplement his income, he began to forge currency and the modern artists, but not very successfully. In 1946 the Belgium surrealists, including Magritte, published the first manifesto of 'Surrealism in full Sunlight', which proposed an optimist form of surrealism. In 1951 Magritte was commissioned to paint murals for the Knokke Casino, in Knokke a small town on the Belgian coast. Colour transparencies of his paintings were projected on to the walls and interior decorators actually did the painting.
In 1957 Magritte created the mural, "The Ignorant Fairy" for the Palais de Beaux Arts in Charleroi. Later that year he moved to 97 rue de Mimosas, Brussels, a much bigger house where he remained until his death. Around 1963 Magritte was diagnosed with pancreatic cancer, but he continued to paint. He visited the U.S.A in 1965 to see his retrospective exhibition at the Museum of Modern Art in New York. But after a short stay in hospital Magritte died of pancreatic cancer, on the 15th of August 1967. He was 69 years old.
For more information about this artist and art history in general checkout my new website: