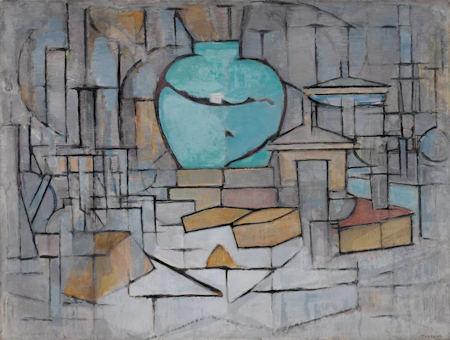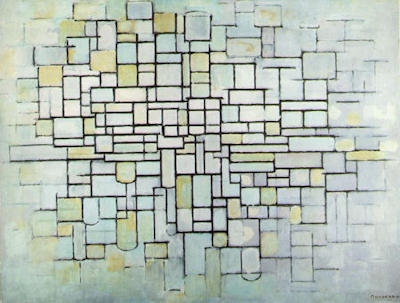 Piet MONDRIAN
Brief Biography
The Dutch artist Piet Mondrian was one of the pioneers of abstract art. Born in 1872 in The Netherlands, he was the son of an art teacher. In 1911, Mondrian moved to Paris where the influence of Picasso and Braque became immediately obvious in his work. This influence lasted until around 1917.
Trees fascinated him and he produced many paintings of them. He loved the structure of the branches, and this structure had a bearing on his later abstract work. Piet Mondrian loved jazz and was the founder of the De Stijl movement. Eventually, he would develop his famous abstract paintings based on black lines and the three primary colours: red, yellow and blue.
Theo van Doesburg, the artist and art critic was his friend, and he was also influenced in his painting by Theosophy, Cubism and Suprematism.
At the age of 71 in 1943, Mondrian moved into his second and final Manhattan studio at 15 East 59th Street, New York, USA and set about to recreating the environment he had learned over the years was most congenial to his modest way of life and most stimulating to his art. Simply painting everything white with edges, stools table tops picked out in primary colours.
One of Piet Mondrian's most famous painting and his last was Broadway Boogie Woogie painted in 1942. This painting combined his love of jazz with his love of order and balance and was also influenced by his time in the USA. He died in February 1944.
For more information about this artist and art history in general checkout my new website: