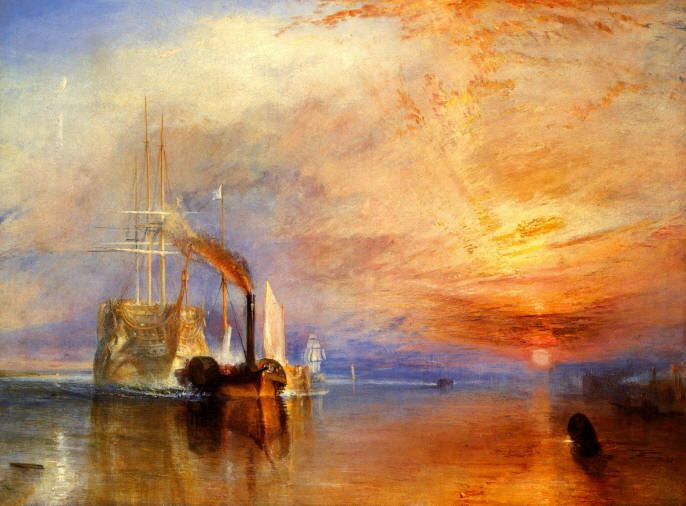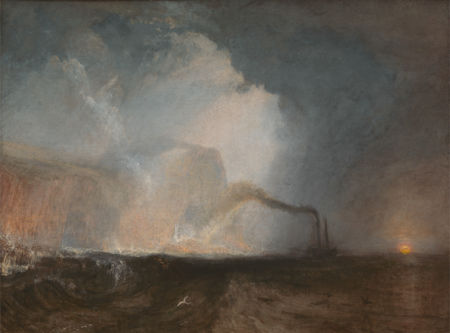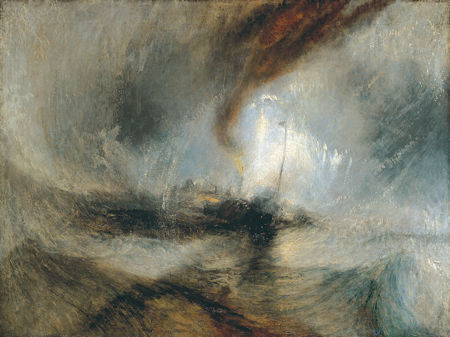 Joseph Mallord William TURNER
Humble Beginnings
J.M.W. Turner was born in London, England, on April 23, 1775. His full name was Joseph Mallord William Turner. His father was a barber and he taught him to read, because Turner had little formal schooling. Although his education was limited, his study of painting and drawing was extensive. By the age of 13 he was making drawings at home and exhibiting them for sale in his father's shop. Turner was only 15 years old when his first painting was exhibited at the Royal Academy. By the time he was 18 he had his own studio. He was only by 20 years old when print sellers clamoured to buy his drawings for reproduction.
His Inspiration
J.M.W. Turner was elected a Royal Academician in 1802, when he was only 27. It was during this period that he began travelling widely in Europe. He visited Venice a number of times and it soon became the inspiration of some of his finest work. However, it was the effects of sea and sky in every kind of weather that really inspired him. Although he was trained as a topographic draughtsman, he would soon develop a painting technique that became uniquely his own. Instead of merely recording what he saw, Turner translated scenes into a dramatic light-filled expression of his own romantic feelings.
The Eccentric Painter
As he grew older he became increasingly eccentric. He had no close friends and lived with his father for 30 years. No one was allowed to watch him paint and it was quite common for acquaintances not to see him for months at a time. Turner travelled widely, but always alone. Although he held exhibitions, he often refused to sell his work. If he was persuaded to sell a painting, he would be dejected for days. In 1850 Turner exhibited for the last time. Shortly afterwards he disappeared. Eventually he was found hiding in a house in Chelsea by his house keeper. He died on the 19th December, 1851, after a long illness.
J.M.W. Turner left a large fortune that he wanted to be used to support what he called,"decaying artists." In his will, he bequeathed his own paintings to the state. But it was many decades before the Clore Gallery was built within the Tate Gallery, London, to house his work. He is buried in St. Paul's Cathedral.
J.M.W. Turner's Legacy
Although known for his oil paintings, J.M.W. Turner is regarded as one of the founders of English watercolour landscape painting. Turner's earliest works were watercolours in the eighteenth-century tradition of the topographical 'tinted drawings'. A preliminary pencil outline determined the subsequent placing of the washes of colour. However, the innovations he developed in watercolour surpassed what could be achieved by the previous structured approach. With Thomas Girtin, he developed a more flexible technique capable of conveying the most subtle impressions and dramatic force of nature.
His first oils were sombre in colour. However, his preoccupation with the contrasting effects of light, storms and rainbows soon changed his work. His paintings developed into almost abstract impressions of feelings, emotions and drama. He explored ideas that Impressionism, Expressionism and Abstraction would always be indebted to.
Many of J.M.W. Turner's most striking innovations first appeared in his watercolours. The Tate Gallery in London holds an impressive collection of his watercolours. In his late oil paintings the distinctions between mediums almost disappears. He was a master at delicately floating transparent films of oil paint over a white ground, like washes of watercolour on paper. Turner's innovations and his dogged determination destroyed the artistic values of the eighteenth-century. Almost single-handedly he paved the way for the dramatic changes in art that blossomed at the end of the 19th century.
If you are running a Turner Art Workshop these videos may help your children draw.
for great How to Draw tutorials designed for children