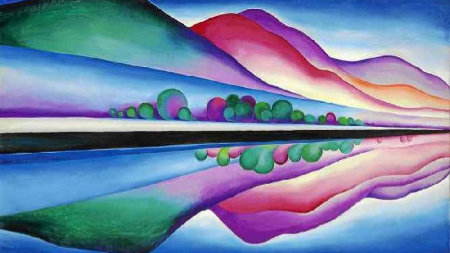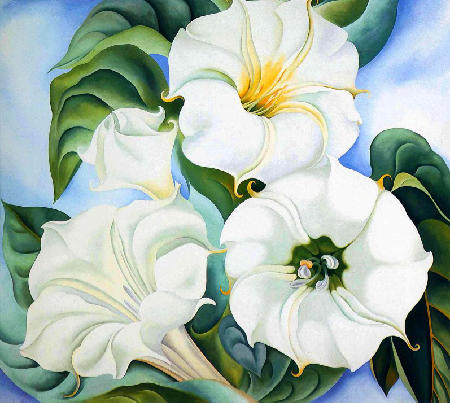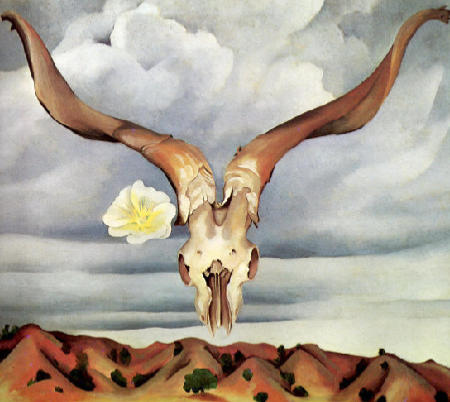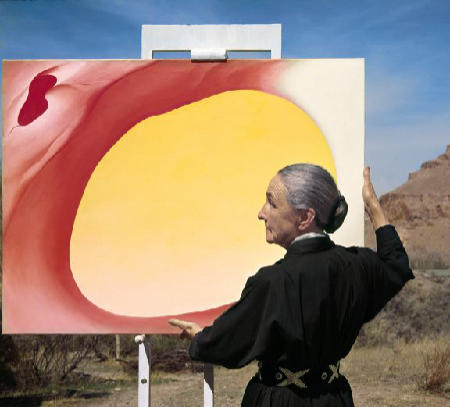 Georgia O'Keeffe
Brief Biography
American artists Georgia O'Keeffe was born on 15 November 15, 1887, in a farmhouse in the town of Sun Prairie, Wisconsin. Even at a young age she was determined to be an artist. In 1905, O'Keeffe began art training at the School of the Art Institute of Chicago and then the Art Students League of New York.
In 1908, she worked for two years as a commercial illustrator and then taught in Virginia, Texas, and South Carolina between 1911 and 1918. She studied art in the summers between 1912 and 1914 and it was during this time she was introduced to the principles and philosophies of Arthur Wesley Dow. He encouraged her to develop her own style of painting based upon the design, and interpretation of subjects, rather than simply copying them.
This changed in the way she approached art, as can be seen in the charcoal drawings that she produced in 1915 that led to total abstraction. Alfred Stieglitz, an art dealer, and photographer held an exhibit of her works in 1917. Over the next couple of years, she taught and continued her studies at the Teachers College, Columbia University.
She moved to New York in 1918 at Stieglitz's request and began working seriously as an artist. They developed a professional and personal relationship that led to their marriage in 1924. Georgia O'Keeffe created abstracted paintings such as close-ups of flowers, as seen in the Red Canna paintings. Many observers suggested the paintings were sexually based, but O'Keeffe consistently denied that.
O'Keeffe and Stieglitz lived together in New York until 1929, when O'Keeffe began spending part of the year in the Southwest of the USA. It was New Mexico, where her work developed. Here she painted the motifs of the desert and the landscape around her. After Stieglitz's death, she lived in permanently in Abiquiú, New Mexico until the last years of her life, when she lived in Santa Fe.
She was most famous for her close-up paintings of flowers, but she received many accolades for her work during her lifetime. She is seen as one of the founders of modern art in the USA. She always dismissed the idea of being called a great female artist, she simply said she was a great artist.
for great How to Draw tutorials designed for children
For more information about this artist and art history in general checkout my new website: