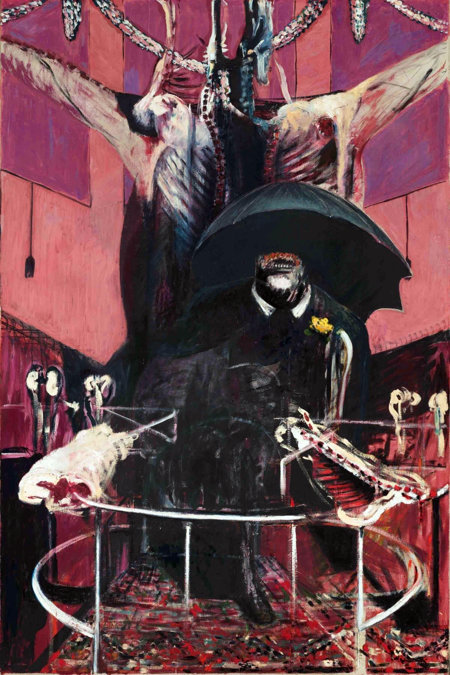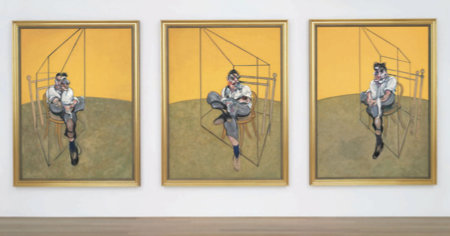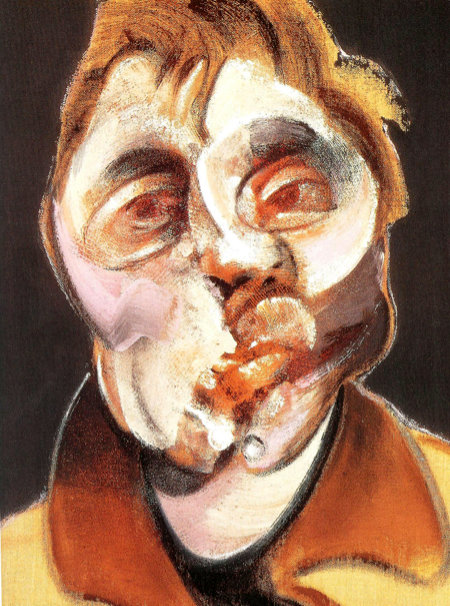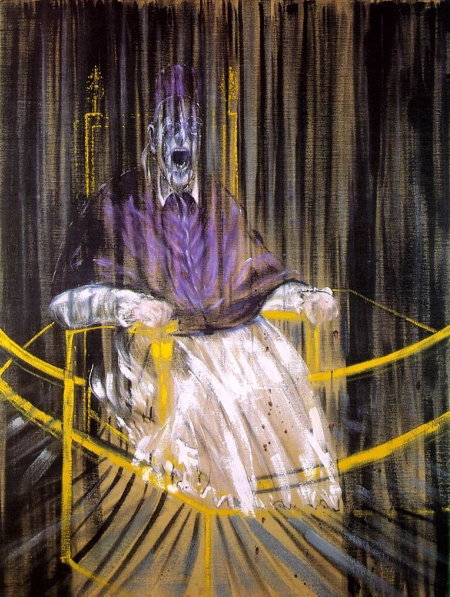 Francis Bacon
Brief Biography
Francis Bacon was born in 1909 in Dublin, Ireland to English parents. His father, Edward was a race-horse trainer, and his mother was Christina Firth, a steel heiress, who lived and loved the life of a socialite. His childhood was impaired by severe asthma from which he suffered all his life. Bacon had little formal education. He was a shy child, who was rather effeminate and enjoyed dressing up, which infuriated his domineering father. As Bacon came to terms with his emerging homosexuality during his teenage years family relations became abusive and brutal.
In 1926 Bacon's father, repelled by his homosexuality, threw him out of the house. Bacon aged just 17 moved to London with a weekly allowance of £3 from his mother. He decided to explore Europe and in 1927 moved to Berlin and shortly afterwards to Paris where he was impressed by Picasso's 1927 exhibition. While in Paris he attended the free art academies and began to learn to draw and paint.
Bacon's 1933 Crucifixion painting was his first painting to attract public attention. But didn't really take his painting seriously. He was exempted from military service in the 2nd World War because of his asthma. But in 1944 he fully committed himself to painting and created Three Studies for Figures at the Base of a Crucifixion, which he considered to be the start of his career.
By 1946 Bacon was a central figure in the artistic milieu of post-war Soho, and spent much of his time eating, drinking and gambling with Lucian Freud and friends. His first solo exhibition was in 1949 at the Hanover Gallery. The show entitled 'Heads', introduced two important motifs: the scream and Diego Velazquez's Portrait of Pope Innocent X. In 1953, the Hanover Gallery held an exhibition of his paintings that included Two Figures, a depiction of two men embracing in bed. The image created a huge scandal in the press because homosexuality would not be decriminalised until 1967 in the UK.
Van Gogh's painting 'The Painter on the Road to Tarascon, inspired Bacon's 1957 exhibition in London. The paintings in this show incorporated van Gogh's vibrant palette and bolder brushstrokes. Bacon had his first major retrospective at the Tate Gallery, London in 1962 and in 1963-4, Bacon's international reputation was confirmed with his retrospective at the Solomon R. Guggenheim Museum, New York. During the Sixties, he refused the Carnegie Institute Award and donated his Rubens Prize towards the restoration of Florence following the flood of 1966.
In October 1971 Francis Bacon was given the rare honour for living artist of a retrospective at the Grand Palais in Paris. But two days before the exhibition opened, which was a spectacular success, his long-time lover George Dyer committed suicide. By the mid 1970s, Bacon's reputation, as the greatest British painter since J.M.W. Turner was confirmed. His second Tate Gallery retrospective took place in 1985. In April 1992, Bacon was hospitalised in Madrid with pneumonia exacerbated by asthma. He died on 28 April and was cremated in Spain.
For more information about this artist and art history in general checkout my new website: